Alliance Spotlight: Mastering Communication and Conflict Resolution: Navigating Difficult Conversations with Inclusivity
Effective communication is the cornerstone of successful relationships, both personally and professionally. In this comprehensive three-hour webinar, we will delve into the art of communication and conflict resolution, equipping participants with essential skills to navigate difficult conversations with confidence and inclusivity.
During the first segment, we will explore the four fundamental components of the communication model. Understanding this model will provide a solid foundation for enhancing communication skills and identifying potential breakdowns in the process. Engaging in challenging discussions is an inevitable part of life. The second session will equip participants with proven strategies to approach difficult conversations constructively. Topics covered will include active listening, empathy, assertiveness, and managing emotions to foster productive dialogues even in emotionally charged situations. Inherent biases influence how we perceive and interact with others. In this section, we will explore how biases can impact conversations, and we'll provide insights on how to recognize and mitigate these biases to foster more inclusive and effective communication.Last, a panel of experienced professionals will engage in a dynamic discussion on conflict resolution strategies. Drawing from their diverse backgrounds, the panelists will share personal experiences and offer practical tips for handling conflicts in various settings, such as workplaces, personal relationships, and community interactions.
Please join Geri Amori and several panelists on Thursday, September 14th 1-4pm EST for this interactive workshop and panel discussion.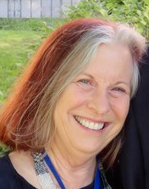 Geri Amori PhD, ARM, DFASHRM, CPHRM
Geri Amori brings more than 30 years' experience in healthcare Risk Management, nine years in mental health care delivery, and more than 40 years as an educator. Now in the Refocused stage of life, she is the principle of Amori Associates, through which she plans to continue her work bringing understanding and application of the uniquely human implications of communication to support healthcare delivery, risk management/patient safety. She served Coverys/Med-IQ as Director of Education, then Vice President for Academic Affair for 15 years. She is a dedicated member of the American Society for Healthcare Risk Management, receiving the Distinguished Service, the Presidential Citation, and the Journal Author Awards as well as the designation of Distinguished Fellow.
Geri is most recognized for her work in furthering knowledge and awareness of communication in healthcare. She has taught these skills in 49 of the United States and believes there is much still to be done.
Geri has a PhD in Counseling from the University of Florida, and a Master's in Counseling and Human Systems from Florida State University. As a member of the UVM PFAC, she serves on multiple committees. In addition, she serves as vice-chair of the Vermont Ethics Network Board, a state board dedicated to supporting healthcare organizations seeking to provide ethical care to patients in all phases of life.
$i++ ?>
Key:

Complete

Next

Failed

Available

Locked
09/14/2023 at 1:00 PM (EDT) | 180 minutes
09/14/2023 at 1:00 PM (EDT) | 180 minutes
Recording: Communication Spotlight
Recorded 09/25/2023 | 150 minutes
Recorded 09/25/2023 | 150 minutes
This is a recording from the live event on 9/14/23